Bill Ackman and I Call Out Visa For Doing Business With Pornhub
---
August 2, 2022 read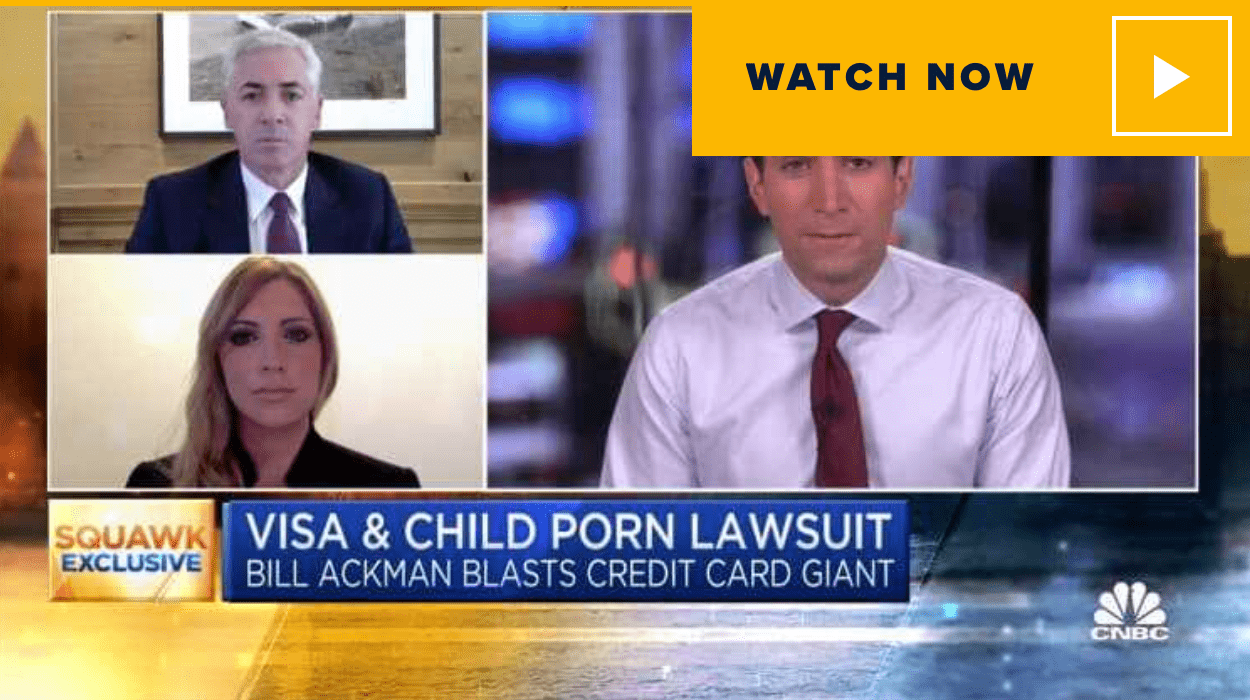 If you haven't had a chance to see this interview, please take a moment to watch it. Billionaire activist investor Bill Ackman and I had a full 17 minutes on CNBC's Squawk Box morning show, where together we called out Visa's CEO for Visa's ongoing relationship with Pornhub.The interview came in the wake of a landmark decision by federal judge Cormac Carney DENYING Visa's motion to be dismissed from a groundbreaking lawsuit brave survivor Serena Fleites filed against Visa, Pornhub, and its parent company, MindGeek. 
Two days after this interview, Visa's CEO Alfred Kelley did something very unusual by releasing a personal statement announcing that Visa would finally cut all ties with Pornhub. This would include cutting off Pornhub's advertising arm, TrafficJunky, which has been monetizing 4.6 billion daily ad impressions on videos that include illegal content such as child abuse, rape, and sex trafficking.
Victorious moments like these keep me believing that winning against international mega-predators like Pornhhub and MindGeek is possible. The fight may be long, and it may be challenging, but it's worth it! Let's keep going!